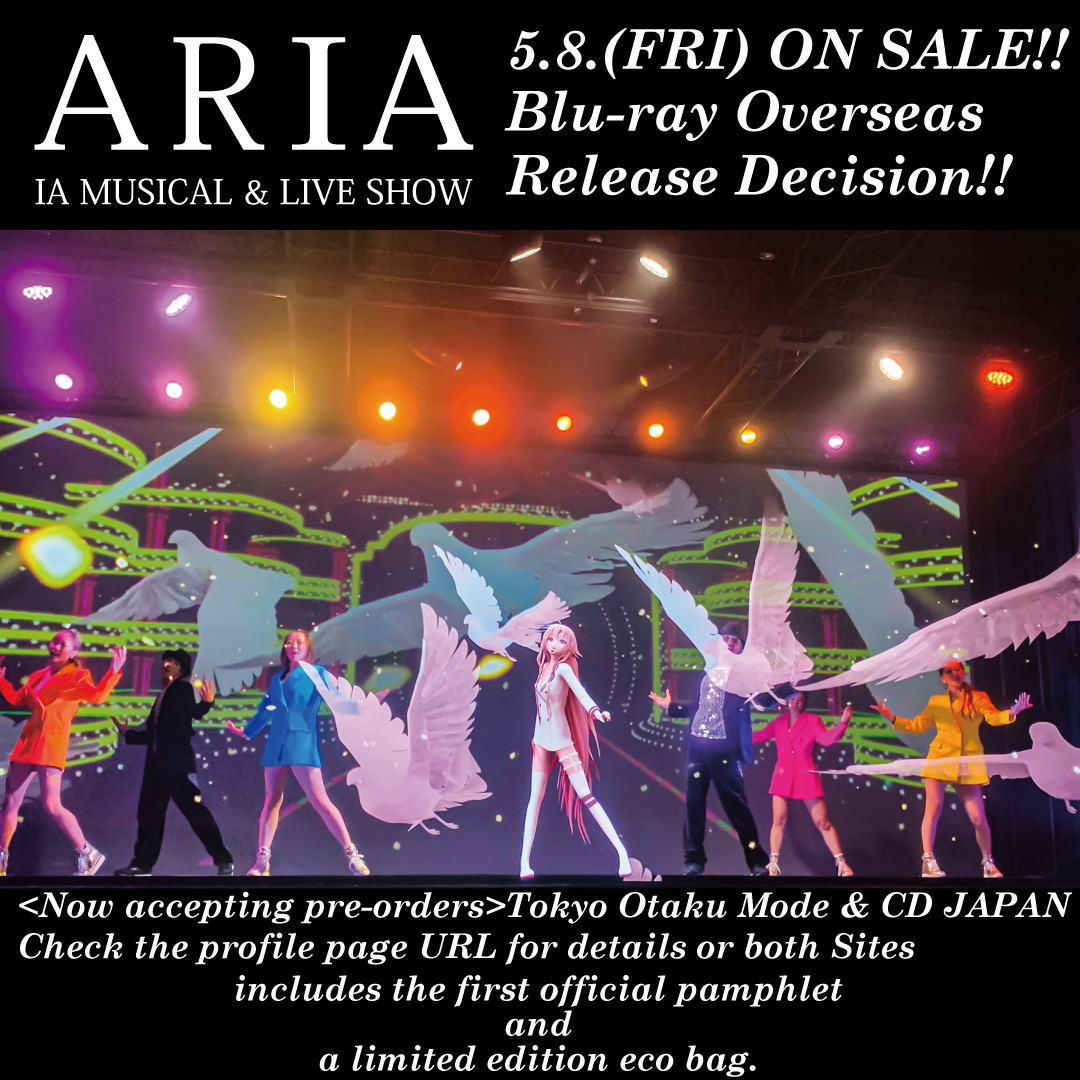 01.MAY.2020
As of May 1, both sites are now accepting pre-orders!!
Go here to pre-order/purchase from Tokyo Otaku Mode: https://otakumode.com/shop/5ea7811bc9bfd2847faf378f/Aria-IA-Musical-Live-Show-Blu-ray-Set
Go here to pre-order/purchase from CD Japan: https://www.cdjapan.co.jp/product/ARIA-3001
The Blu-ray features footage of the live performance held at DMM VR Theater Yokohama in Yokohama, Japan last year on Nov. 30 and Dec. 1, and comes as a set that includes the first official pamphlet and a limited edition eco bag.
There's plenty of content to enjoy, even if you've never seen IA in concert before!!
Featuring a story about the planet ARIA where IA and her younger sister ONE were born and raised, and their activities on present-day Earth, the performance includes cutting-edge production and a message composed of the themes "life," "love," and "peace." A team of 22 dancers including kid dancers and dancers active around the world led by Masami, the first Japanese member of the world's largest hip hop team Rock Steady Crew and the representative of RSC Masami Studio, express one of the performance's unique traits, "virtual appearing together with real." A total of 25 artists also unite with IA onstage including Wadaiko Kaden, which is active in spreading Japanese culture starting with Japanese drums to the world, as well as guitarist Gassy and bassist May of the popular band BOOOST. Don't miss out on the fun!!